The advantages of Residence "Les Laques":
Traditional Moutain-style.

6 minutes from the ski slopes of Crans-Montana; 2-8 minutes from the gastronomic places (Restaurant EDO, Didier de Courten).

Superior quality construction with excellent isolation, gas heating, para-seismic structure, high-quality finishings.

The first apartments are available in 2022.

Competitive prices.

All units for foreign buyers.

All units as secondary home.

Pleasant climate all year long.

Calm setting, beautiful apline views, great sun, charming environment.

Local amenities such as a small grocery store, several restaurants, hairdresser, etc.
The advantages of living in the Crans-Montana area:
Construction:
The Residence "Les Laques" is composed of 3 blocks each containing only 6 apartments, of which many are available for foreign buyers. The architecture is traditional mountain-style in a particularly sunny part of Switzerland with alpine views. The flats are situated in the village of Mollens, one of the six communities of Crans-Montana. This village has the utmost potential for touristic development in the region which will lead to an increase in value of the flats.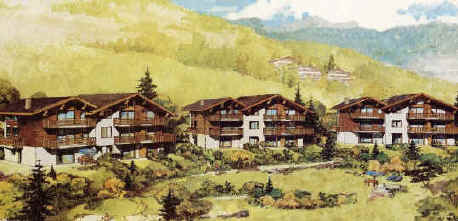 The Residence "Les Laques"
The Panorama:
The village of Mollens boasts one of the most beautiful panoramas of the Alpes.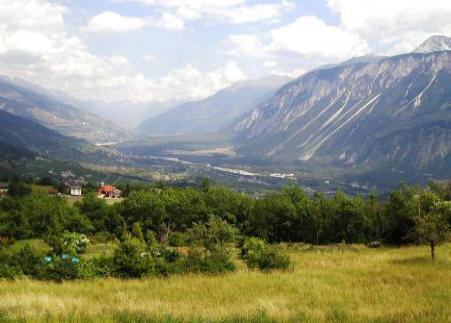 View from Mollens

View from the Residence "Les Laques"
The Sun:
The region of Crans-Montana is famous for the quality of its air and the abundance of sun. A study by the National Foundation for Scientific Research of 1995 established that Crans-Montana is likely to be the most sunniest place in Switzerland.
The village of Mollens:
The village of Mollens is ideally situated at an altitude of 1'100 [m]. The local people are friendly and one can find everything that is needed for a comfortable stay: bars, restaurants, a hairdresser, various activities such as karate, yoga, skiing, football, musical concerts, gymnastics, volley-ball, etc, as well as local craftsmen. Mollens is also the starting point for numerous walks enabling one to reach several picnic places and beautiful sites. These walks are officially and regularly maintained by Crans-Montana Tourism. On top of that, the village square and the church of St-Maurice-de-Laques are places of local interest.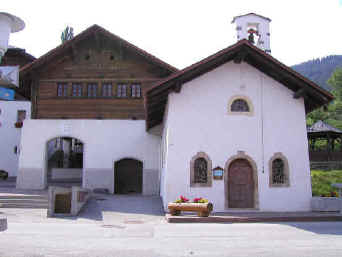 The Town Hall and the Chapel of Mollens
In order to see the apartments design, please click on this link: design
In order to see the apartments equipment and price, please click on this link: document